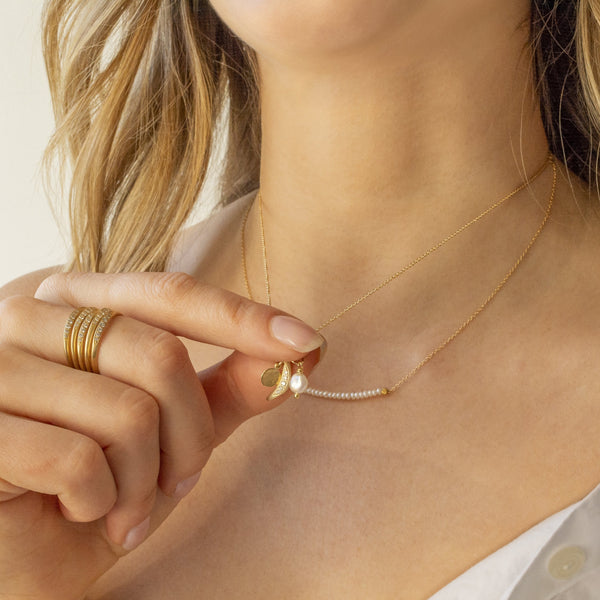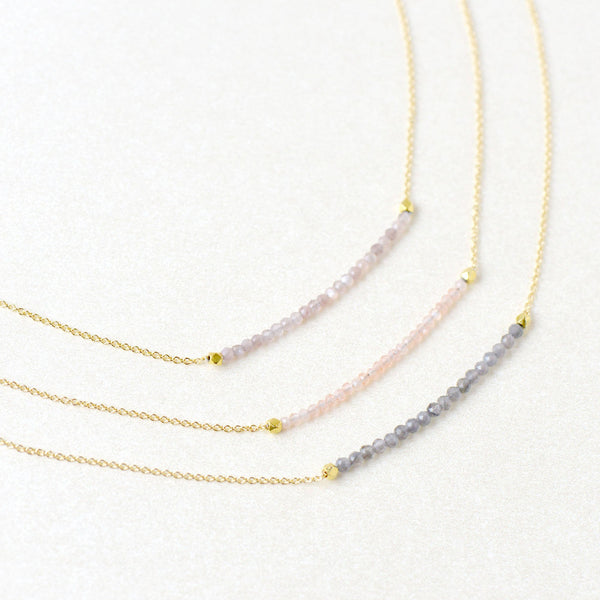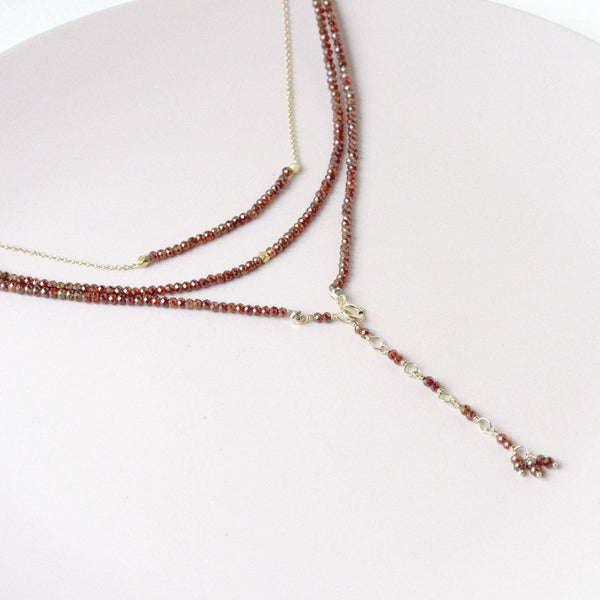 Garnet Centre Gemstone Wrap Necklace
Description
Simple and sophisticated gold chain with a stationed section of pink garnet beads nestled between two 18K yellow gold hex beads. The perfect addition for layering with other pieces.
Specifics:
Pink garnet
Chain Length: 16"
Chain Metal: 18K Yellow Gold
*Other variations of this product in other stones shown for demonstration purposes.
*Other gemstones available for Special Order. Please call Silverado at 518-584-1044.

Garnet Centre Gemstone Wrap Necklace